Byron Bloch, Auto Safety Expert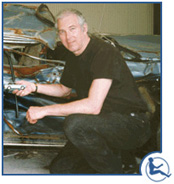 Byron Bloch's background and expertise arises from over 30 years of experience as an independent consultant and court-qualified expert in Auto Safety Design and Vehicle Crashworthiness. Over the years, he has inspected accident vehicles to evaluate how and why the occupants were severely injured, and exemplar vehicles to evaluate their structural details. He has qualified and testified as an expert in auto safety defect cases in Federal and State Courts coast-to-coast. He also lectures, writes, and appears in tv reports on auto safety design and vehicle crashworthiness... communicating to professional organizations, at universities, to the public, and to Congressional Hearings and governmental agencies.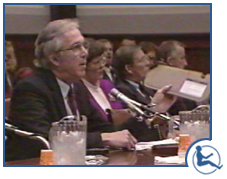 At the 12th Annual World Traffic Safety Symposium , in New York City in 2001, the first "Lifetime Achievement Award" was presented to Byron Bloch to honor his "twenty-five years of dedication and persistence in stimulating auto safety improvements." Over the years, he has fought for safer fuel tanks, stronger seats, the need for airbags, better truck underride guards, and has testified on these safety issues at Congressional Hearings (shown at left), and to NHTSA.
Mr. Bloch's main emphasis has been to evaluate vehicle "crashworthiness" ... how well or how poorly the vehicle structure and features protect the driver and passengers from injury or death in a collision accident. He has typically testified on behalf of the injured plaintiff, in cases where he evaluates and describes what he believes are the accident vehicle's needless "design defects" that caused the severity of injury.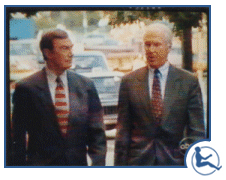 He has served as an auto safety consultant to many tv news programs, and has appeared as an interviewed expert in many tv newsmagazine reports, including: ABC News "20/20" and "Primetime Live" (shown at right) and "Nightline", CBS News "60 Minutes" and "Public Eye", NBC News "Dateline NBC", and internationally on Canadian television "CBC Market Place" and Channel 4 News in England.
To PRINT-OUT Byron Bloch's Resume, please CLICK HERE.